Portable Storage Containers in Los Angeles, California
Secure Steel Shipping Container Rentals & Sales
Storage Containers Los Angeles is a leader when it comes to providing Southern California with high quality, secure portable storage containers. When you need a storage container in Los Angeles, Long Beach, Glendale, Santa Clarita, Pomona, and everywhere else in Los Angeles County, CA, you know you will get a top of the line product when you go with StorageContainersLosAngeles.com. Don't risk buying or renting a storage container in Los Angeles, Palmdale, or Torrance from just any portable storage company, especially if you plan on keeping valuable equipment in them.
Los Angeles Shipping Container Sizes
We've got the most popular sized storage containers in Los Angeles County including:
10 Ft Storage Containers
20 Ft Storage Containers
30 Ft Storage Containers
40 Ft Storage Containers
All of the above come in both the standard 8' Width X 8' Height as well as the extra wide 10' Width X 8' Height. Custom storage containers are available upon request, and units can be fitted with tons of optional features including ramps, ventilation, shelves, extra doors and more. Storage containers are often called cargo containers, shipping containers, ISO conex containers, steel containers, ocean containers, portable storage units, and tons of other things but they all refer to to same on-site storage solution. Containers are built with long lasting 12 gauge corten steel and durable marine grade paint, so they can last a very long time outdoors. All of our containers are guaranteed to be wind and water tight (WWT), and they will have slight dents and minor rust, but this is completely normal.
Service Area For Storage Containers Los Angeles
We Deliver Steel Containers to Long Beach, Glendale, Pomona, Pasadena, Palmdale and Santa Clarita
Serving the entire Los Angeles County, StorageContainersLosAngeles.com can quickly deliver a storage container in Los Angeles, Inglewood, West Covina, Downey, Torrance, Lancaster, El Monte, Norwalk, Burbank, Glendale, Long Beach and everywhere in between. Take just a few seconds to fill out the quick quote form to get prices and availability and to set up an order. We are known for having the lowest cost shipping containers in Los Angeles.
Cargo Containers
Compare prices on standard and extra wide 10, 20, 30 and 40 ft cargo containers for sale, rent and lease.
New & Used Shipping Containers
New and used shipping containers are available at great prices. Buying a shipping container is a great long-term investment, and can end up saving thousands of dollars over the years. The most common question we get asked is "How much does it cost to buy a shipping container in Los Angeles?" It depends on a few different factors, but you should pay around $2,000 - $3,500 for a used shipping container in the LA area. Delivery will add another $100 or so each way.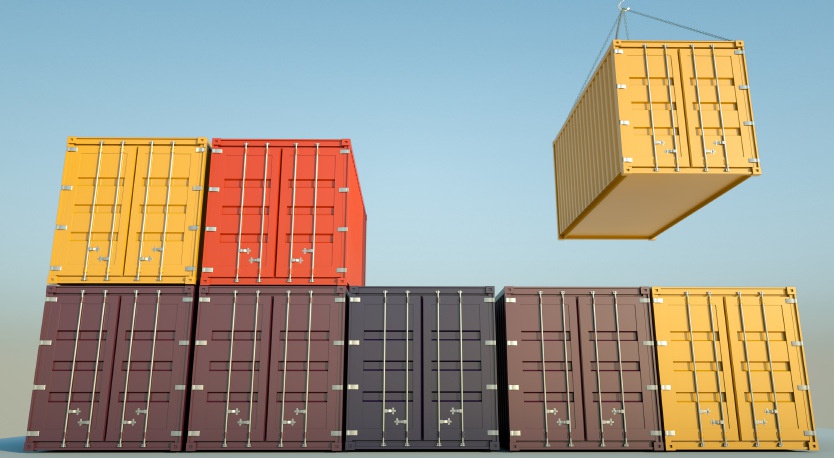 Los Angeles Storage Containers
Alhambra
Arcadia
Artesia
Baldwin Park
Bell
Bell Gardens
Bellflower
Beverly Hills
Brentwood
Buena Park
Burbank
Carson
Cerritos
Compton
Cudahy
Culver City
Cypress
Downey
Duarte
El Monte
El Segundo
Gardena
Glendale
Hacienda Heights
Hawthorne
Hermosa Beach
Huntington Park
Inglewood
La Mirada
La Palma
Lakewood
Lawndale
Lomita
Long Beach
Los Angeles
Lynwood
Manhattan Beach
Maywood
Monrovia
Montebello
Monterey Park
North Hollywood
Norwalk
Pacoima
Paramount
Pasadena
Pico Rivera
Redondo Beach
Reseda
Rosemead
San Gabriel
Santa Fe Springs
Santa Monica
South El Monte
South Gate
South Pasadena
Stanton
Sylmar
Temple City
Torrance
Valley Village
West Hollywood
Westminster
Whittier
Los Angeles Shipping Container Dimensions & Specs
10 Ft Container
20 Ft Container
40 Ft Container
Entry
Width
7 Ft
7 Ft
7 Ft
Height
7 Ft
7 Ft
7 Ft 5.75 in.
Exterior
Length
10 Ft
20 Ft
40 Foot
Width
8 Ft
8 Ft
8 Ft.
Height
8 Ft
8 Ft
8 Ft 6 in.
Interior
Length
9 Ft 3 in.
18 Ft
39 Ft
Width
7 Ft
7 Ft
7 Ft 8.59 in.
Height
7 Ft
7 Ft
7 Ft
Size
Cubic Volume
563 cu. ft.
1,169 cu. ft.
2,385 cu. ft.
Empty Weight
2,870 lbs.
4,800 lbs.
8,400 lbs.
Load Capacity
22,040 lbs.
61,300 lbs.
57,750 lbs.
Max Gross
24,910 lbs.
67,200 lbs.
67,200 lbs.